Availability
Jan

Available
Feb

Available
Mar

Available
Apr

Available
May

Available
Jun

Available
Jul

Available
Aug

Available
Sep

Available
Oct

Available
Nov

Available
Dec

Available
Storage advice
Transport and storage: Passion fruit must be transported and stored refrigerated. The recommended temperature is 10˚C.
Shop: Passion fruit can be presented on the regular fresh produce shelf.
Our passion fruits are grown in:
Growing and harvesting
Passion fruit starts as a seed that grows into a shrub that produces the first fruits after 10 to 12 months. A remarkable detail is that the passion fruit plant produces fruits year-round. From the stage when a flower appears on the plant, it takes around 12 weeks for passion fruit to develop into a fruit.
The moment passion fruit turns from green to purple is the sign for the grower that it is time to harvest. The passion fruit are then subjected to a strict quality control before being sorted for size. Packaging is done in bulk boxes of 2 kg, with the passion fruit packed in plastic bags. This creates a microclimate in the plastic bag that extends the shelf life of the passion fruit. Transport to Nature's Pride is by boat.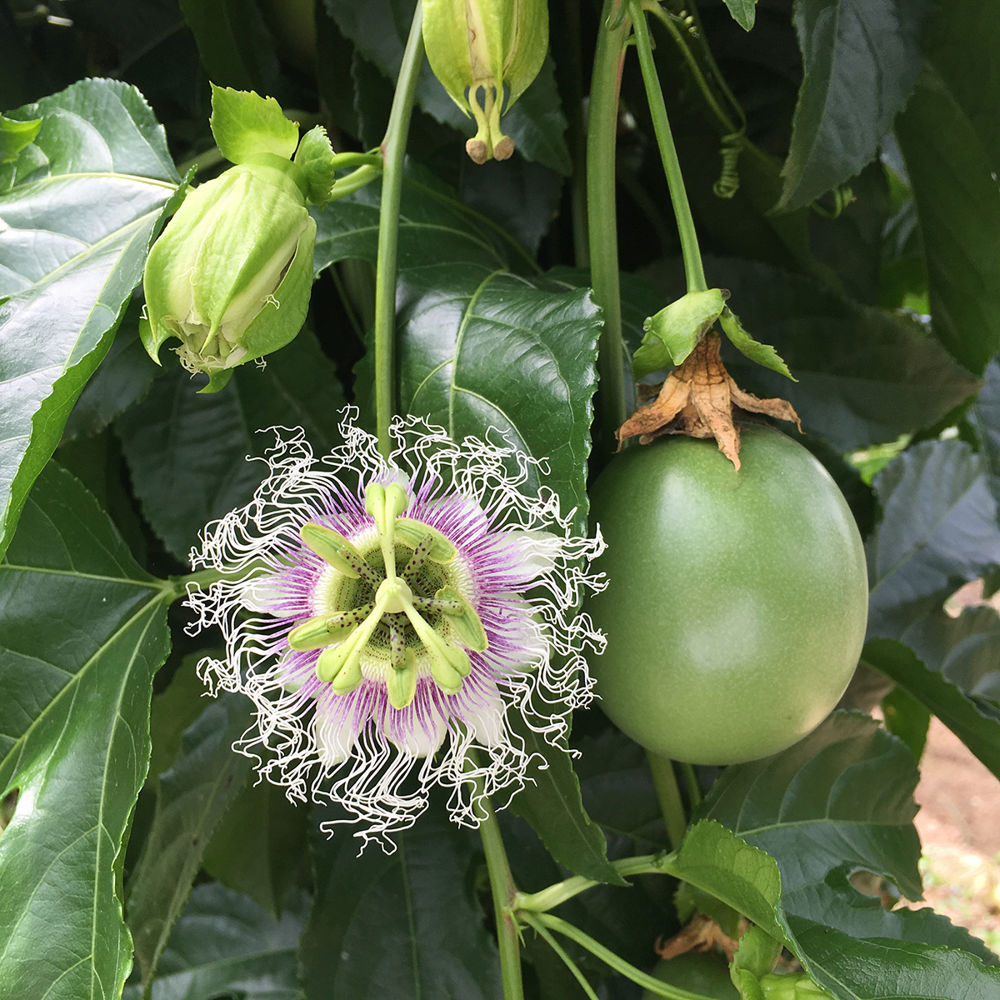 Packaging options
Packed per 4 pieces, per package of 6 x 4 pieces, 10 x 4 pieces or 15 x 4 pieces
Loose per package of 2 kg, available in different sizes
Order passion fruit in the well-known EAT ME packaging or under a private label.
Recipes & preparation tips
Due to the rapidly increasing popularity of passion fruit, the number of applications has also been further expanded. The fruits are not only tasty as a snack to spoon out. Passion fruits are also perfect for more creative recipes such as pastries and salad dressings.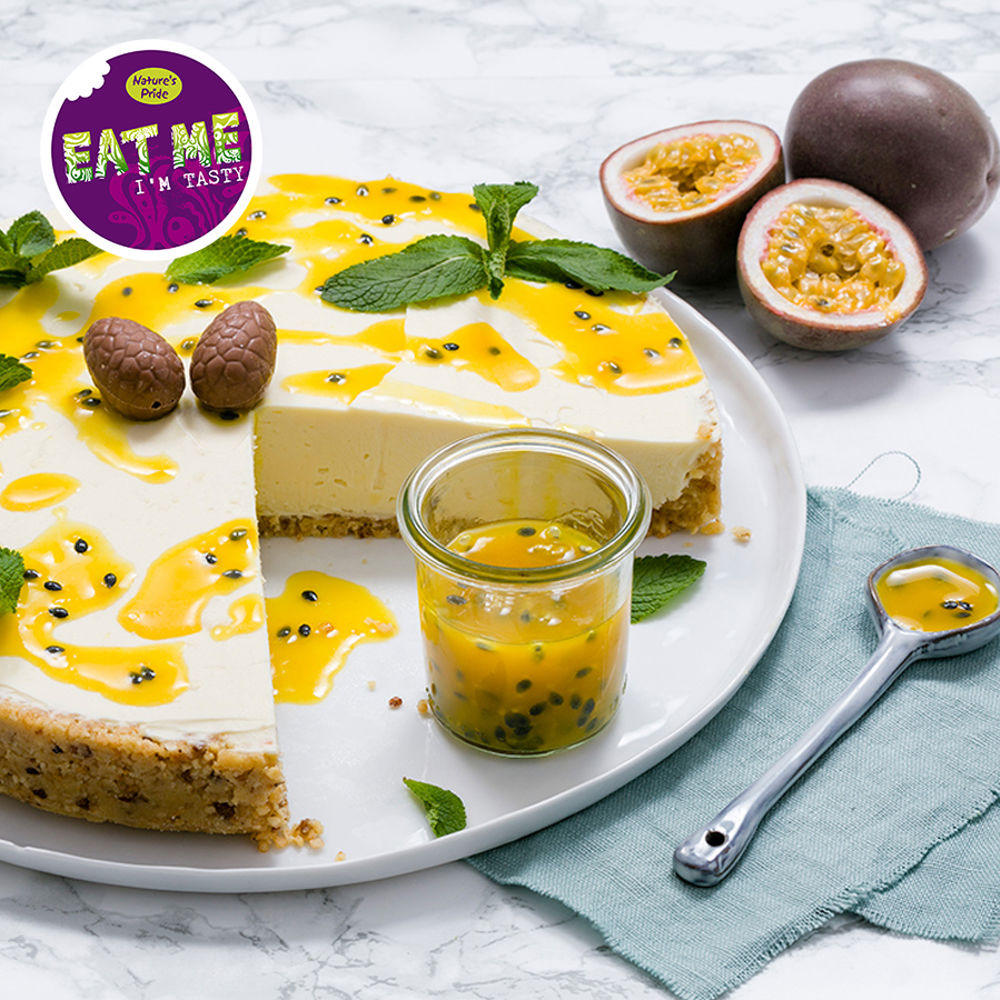 Get in
touch
Select what applies...