Availability
Jan

Available
Feb

Available
Mar

Available
Apr

Available
May

Available
Jun

Available
Jul

Available
Aug

Available
Sep

Available
Oct

Available
Nov

Available
Dec

Available
Storage advice
Transport and storage: A good temperature for transporting and storing rambutans is 6 to 8˚C.
Shop: Rambutans are best presented on the regular fresh produce shelf in-store.
Our rambutans are grown in:
Growing and harvesting
In Southeast Asia, the region of origin of the rambutan, the fruit grows on trees that can grow up to 20 metres high. Cultivation requires patience for the first 4 years, because there are no fruits on the tree. The phase between flower and harvestable fruit takes 30 to 45 days. Rambutans grow in clusters. They are also harvested in clusters, to avoid unnecessary damage to the fruit.
Growers have large warehouses where the rambutans are rinsed and checked. Piece by piece, the fruits are weighed and placed in boxes for transport to Nature's Pride.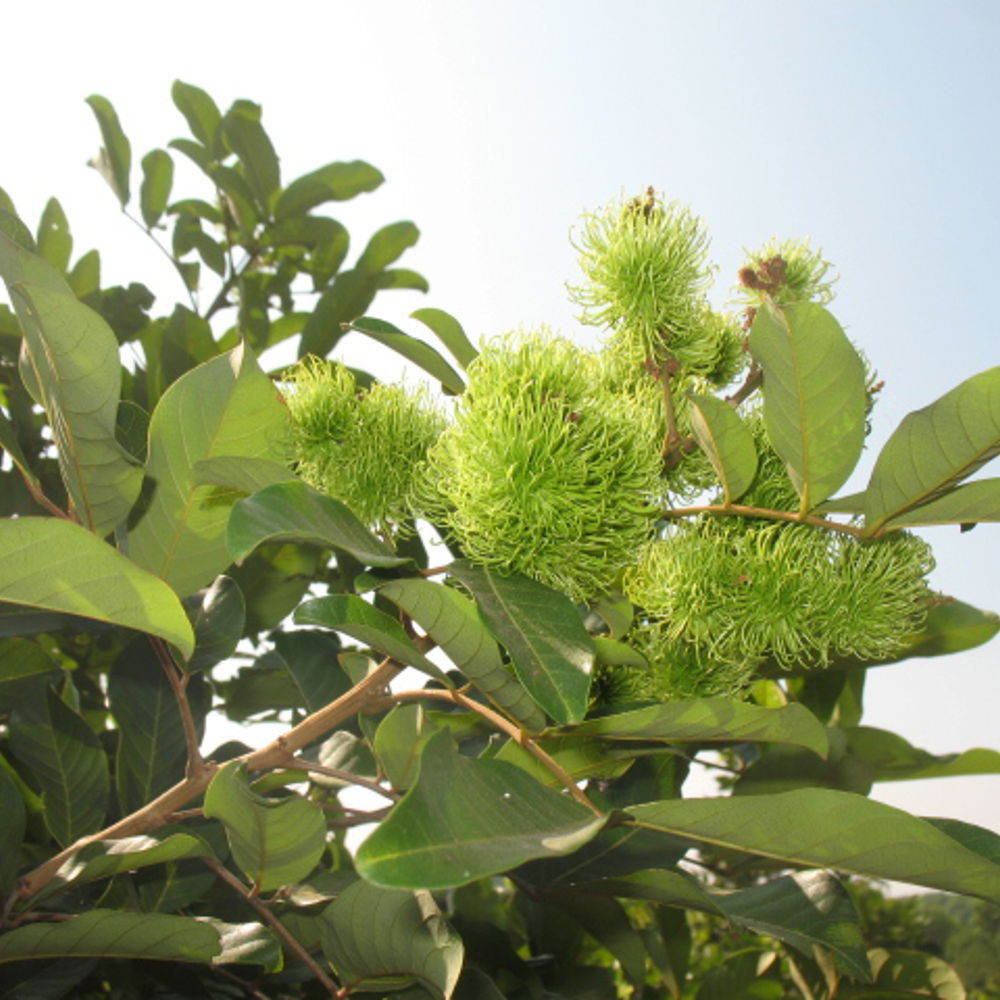 Packaging options
Loose per package of 2 kg (varies between 20-35 pieces per package)
Packed per 250 grams per package of 10 x 250 grams
Choose the EAT ME packaging, or ask Nature's Pride for the possibilities to use your private label.
Recipes & preparation tips
Make an incision all around, and the flesh can easily be removed from the skin. With their juicy and sweet taste, rambutans are suitable for many uses, from a classic fruit salad to more creative recipes: how about a chocolate bonbon made of rambutan, chocolate and coconut?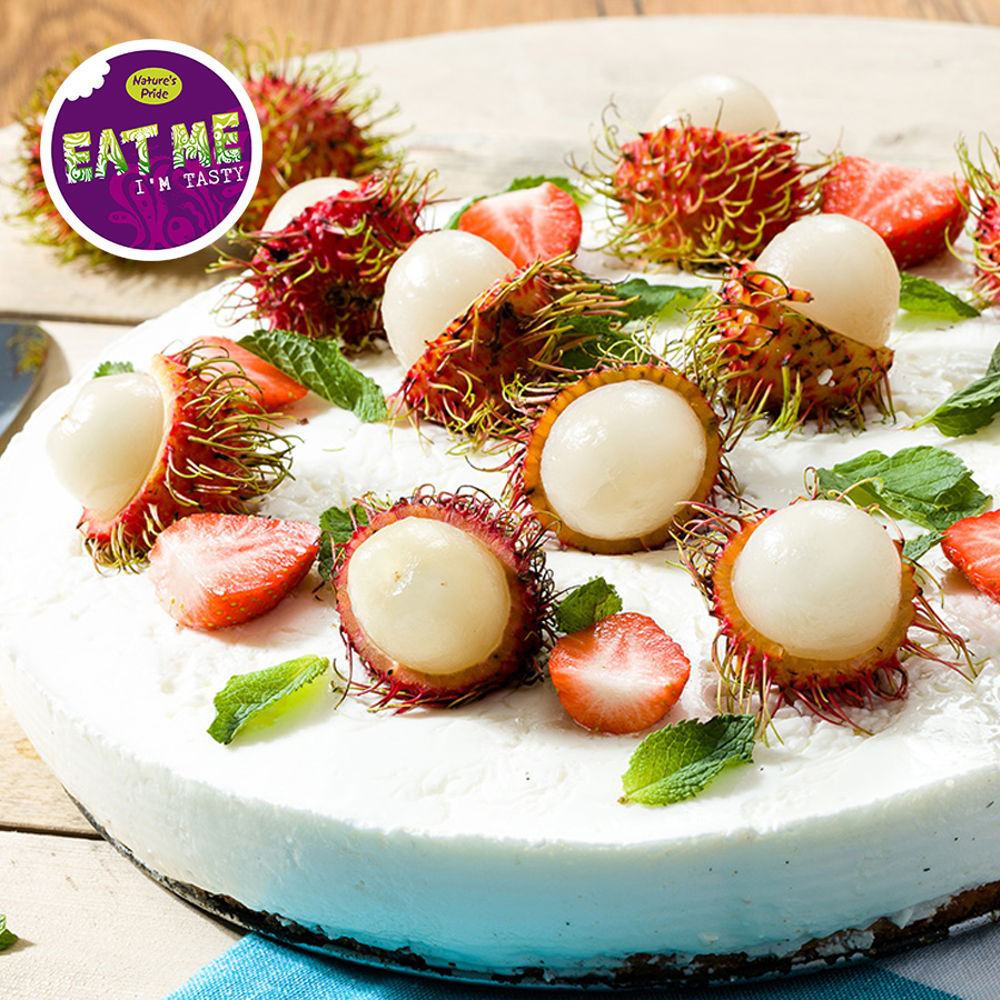 Get in
touch
Select what applies...