Availability
Jan

Available
Feb

Available
Mar

Available
Apr

Available
May

Available
Jun

Available
Jul

Available
Aug

Available
Sep

Available
Oct

Available
Nov

Available
Dec

Available
Storage advice
Transport and storage: White mini asparagus do well when transported and stored at a temperature of 2°C.
Shop: The most appropriate place to present these vegetables is the refrigerator.
Our asperagus are grown in:
Growing and harvesting
White asparagus are milky white because they hardly see the sunlight (just like chicory). As soon as the stem grows above the soil and starts to turn green, it is harvested. That is why the crop is covered with sand after planting in the field. It takes 3 years to grow into a large asparagus plant.
After cutting, the asparagus are rinsed, cooled and sorted for thickness and quality at the packing station. Shoots that measure 5 to 8 cm are eligible for selling as white mini asparagus. The harvest of the day is then immediately transported to Nature's Pride.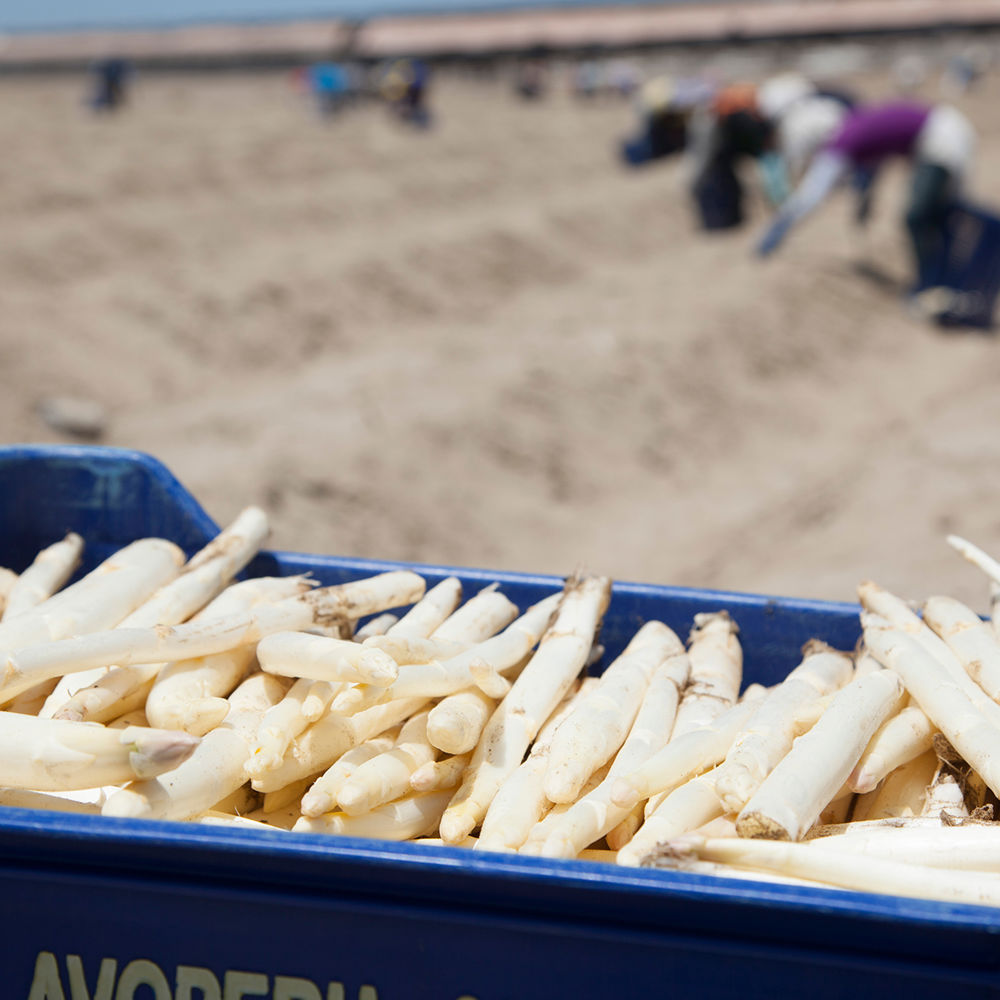 Packaging options
You can order white mini asparagus per pack of 200 grams. Delivery is possible under the premium EAT ME brand, or under your private label.
Recipes & preparation tips
Asparagus are known for their versatile use in the kitchen. The can be cookied, stir-fried, sautéd or grilled, for example. They are popular with consumers combined with, for example, egg salad. The white minis also work well in other salads, both hot and cold. There is no need to peel white mini asparagus.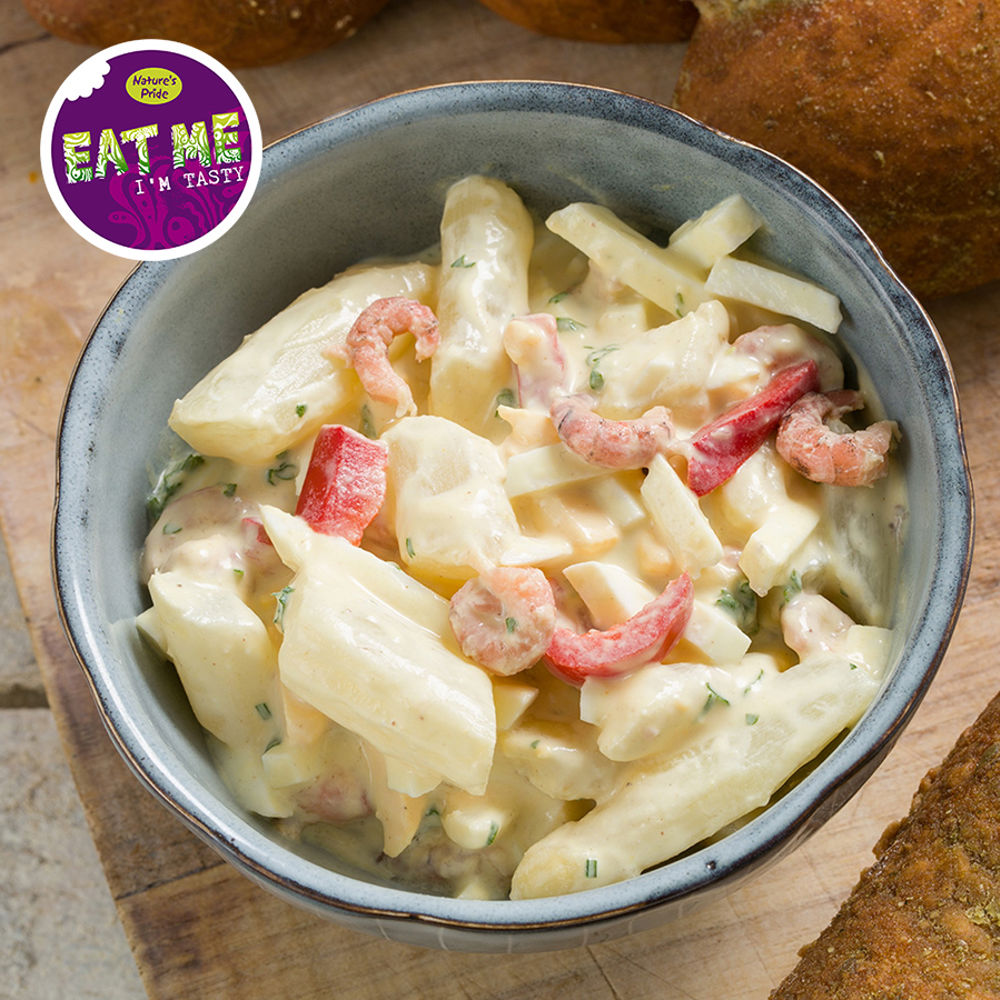 Get in
touch
Select what applies...