Availability
Jan

Available
Feb

Available
Mar

Available
Apr

Available
May

Available
Jun

Available
Jul

Available
Aug

Available
Sep

Available
Oct

Available
Nov

Available
Dec

Available
Storage advice
Transport and storage: Pepinos retain their flavour and juiciness best if temperatures during transport and storage are kept between 10 and 12˚C.
Shop: The regular fruit & vegetable shelf is perfect for pepinos.
Packaging options
You can order pepinos in EAT ME packaging or with your private label.
Our pepinos are grown in:
Recipes & preparation tips
Cutting vertically is the best way to consume a pepino. Then remove the inedible seeds from the core. The fruit can then be spooned out or sliced. The fresh sweetness of pepinos works well in salads. And why not try other culinary experiments? The fruit is a surprising accompaniment to cod. As a filling, pepinos are also a delicious and adventurous alternative for the well-known apple tart.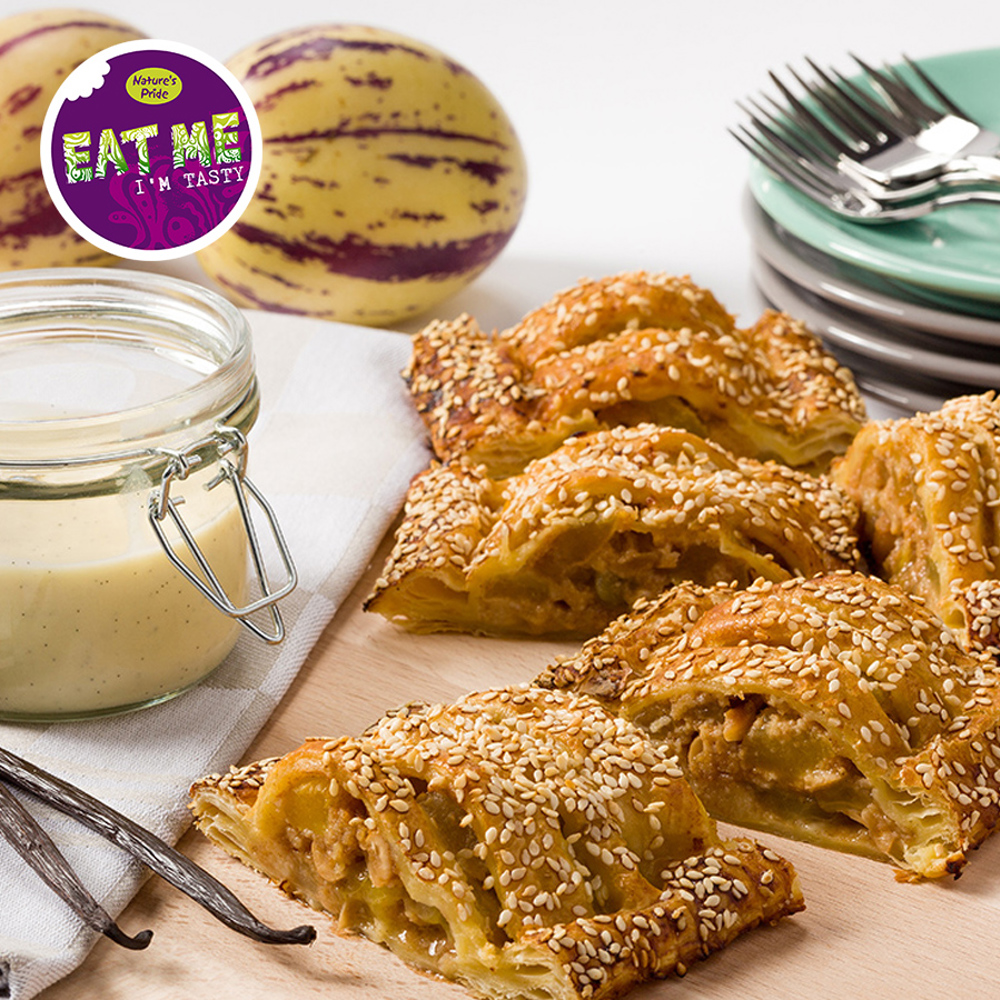 Get in
touch
Select what applies...