Availability
Jan

Available
Feb

Available
Mar

Available
Apr

Available
May

Available
Jun

Not available
Jul

Not available
Aug

Not available
Sep

Not available
Oct

Not available
Nov

Not available
Dec

Available
Storage advice
Transport and storage: In order to keep the flowers fresh, refrigerated transport and storage is required. Maintain a temperature between 2 and 4˚C.
Shop: For borage, the refrigerated section is the perfect spot.
Packaging options
Packed per 45-55 pieces, per package of 8 packs
Recipes & preparation tips
Edible borage is a beautiful sight in many dishes. The flower turns any salad into a real work of art. As a garnish, it also steals the show in many other dishes. Options for bar use are also special: you can make eye-catching ice cubes with the flower. Please note: rinsing will cause the flower to lose its shape.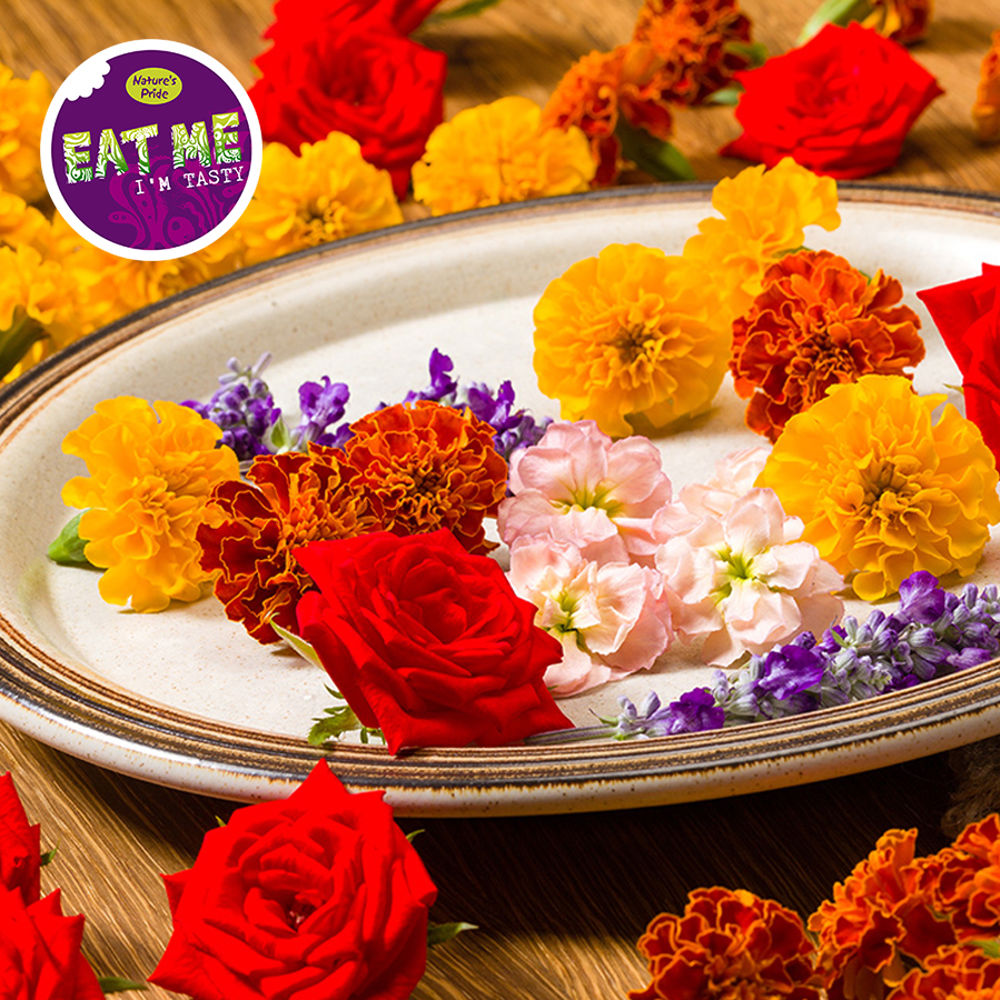 Get in
touch
Select what applies...