EAT ME packaging
We deliberately chose a single premium brand for all our product groups. It gives consumers, but also wholesalers, exporters and food service channels, certainty about the quality of a product. In addition, EAT ME is also an important communication channel. With the label on the packaging, consumers are more willing to buy a product that they may not know.
Private label packaging
For each of our fruit and vegetable varieties, we offer packaging with the EAT ME label, both consumer packaging and bulk packaging. But we are even more flexible than that. For customers who require customer-specific packaging, we can also supply our products under private label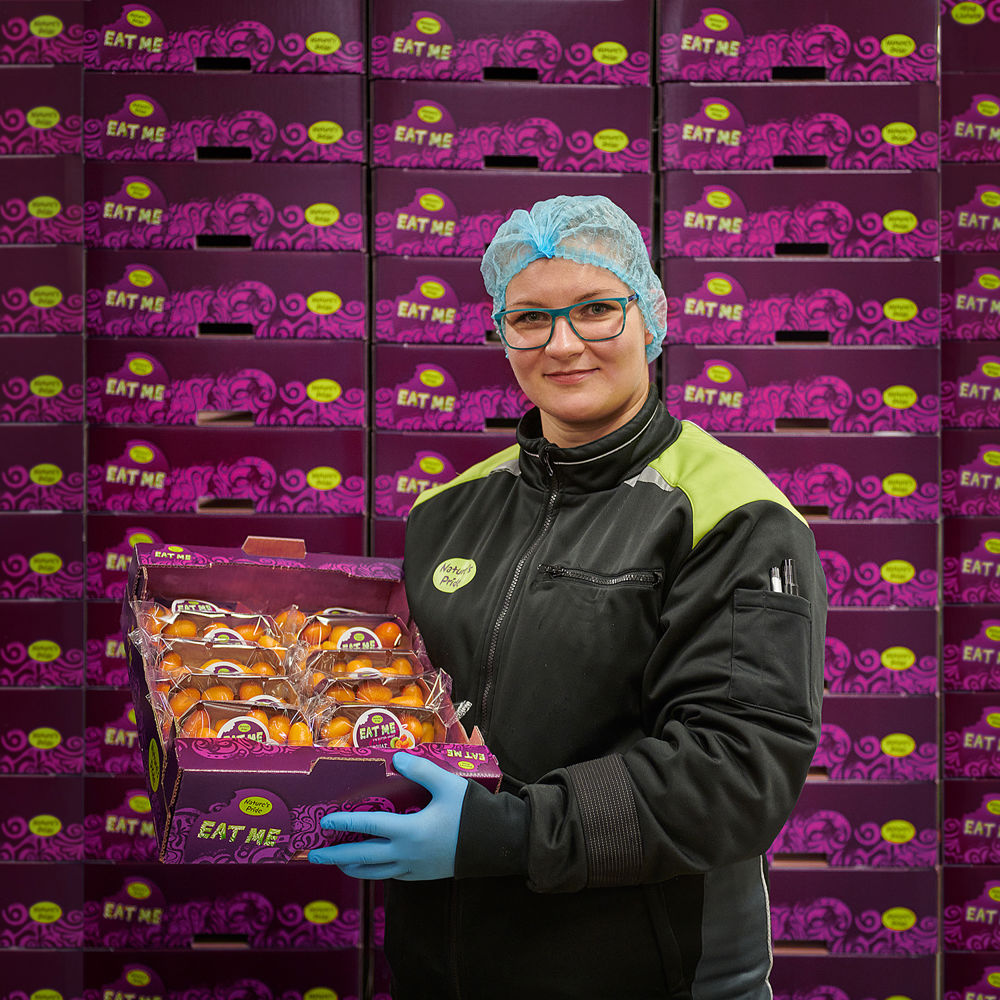 Building pallets is a profession in its own right
Everything is sent on its way to the buyer on a pallet. The pallets aren't always made up of one and the same product, so box sizes may vary. With mixed orders, the trick is to stack different boxes in such a way that many products fit on one pallet while still keeping the pallet stable. This is no easy feat with large and small boxes.
You could compare building up a pallet with bricklaying a wall. It starts with putting the heaviest products at the bottom. Nothing should protrude, so that full pallets can be tied with wrapping foil. To increase stability, sometimes a wooden board is added halfway through. Or a pallet, so that employees can split the order efficiently on site at the customer's.