Availability
Jan

Available
Feb

Available
Mar

Available
Apr

Available
May

Available
Jun

Available
Jul

Available
Aug

Available
Sep

Available
Oct

Available
Nov

Available
Dec

Available
Storage advice
Transport and storage: Cooling is a prerequisite if you want to transport and store carambolas. The recommended temperature is between 7 and 10˚C.
Shop: Present carambolas on the regular fresh produce shelf.
Our carambolas are grown in:
Growing and harvesting
With a carambola plant, growers are assured of fruit for many decades. The plants grow into trees, which are mature enough to bear the first fruits after 2 to 3 years. Carambola trees look special: a short trunk with wide branches. Once the fruits emerge after flowering, they are wrapped in paper to protect them from insects. The harvest of carambola happens in waves. Sometimes there is more fruit than expected, other times less. Carambolas weigh between 95 and 120 grams. Every tree yields plenty of fruits.
Pickers handle each carambola with great care because the skin is very vulnerable. The fruits are carefully rinsed in the warehouse. The employees then sort the carambolas for quality and size before sending them on their way to Nature's Pride.
Packaging options
Loose: size 10-12, per package of approximately 1.2 kg
Loose: size 20-24, per package of approximately 2.3 kg
Would you like to benefit from the reputation of the EAT ME label? Or is selling carambola under your private label a better fit for your formula?
Recipes & preparation tips
Carambolas are perfect companions in the (professional) kitchen. The slightly sweet and fresh taste combines beautifully with other tropical fruit in a salad, for example. The fruit is also popular as a decorative element. The striking star shape adds an exotic touch to many recipes, such as French toast with carambola.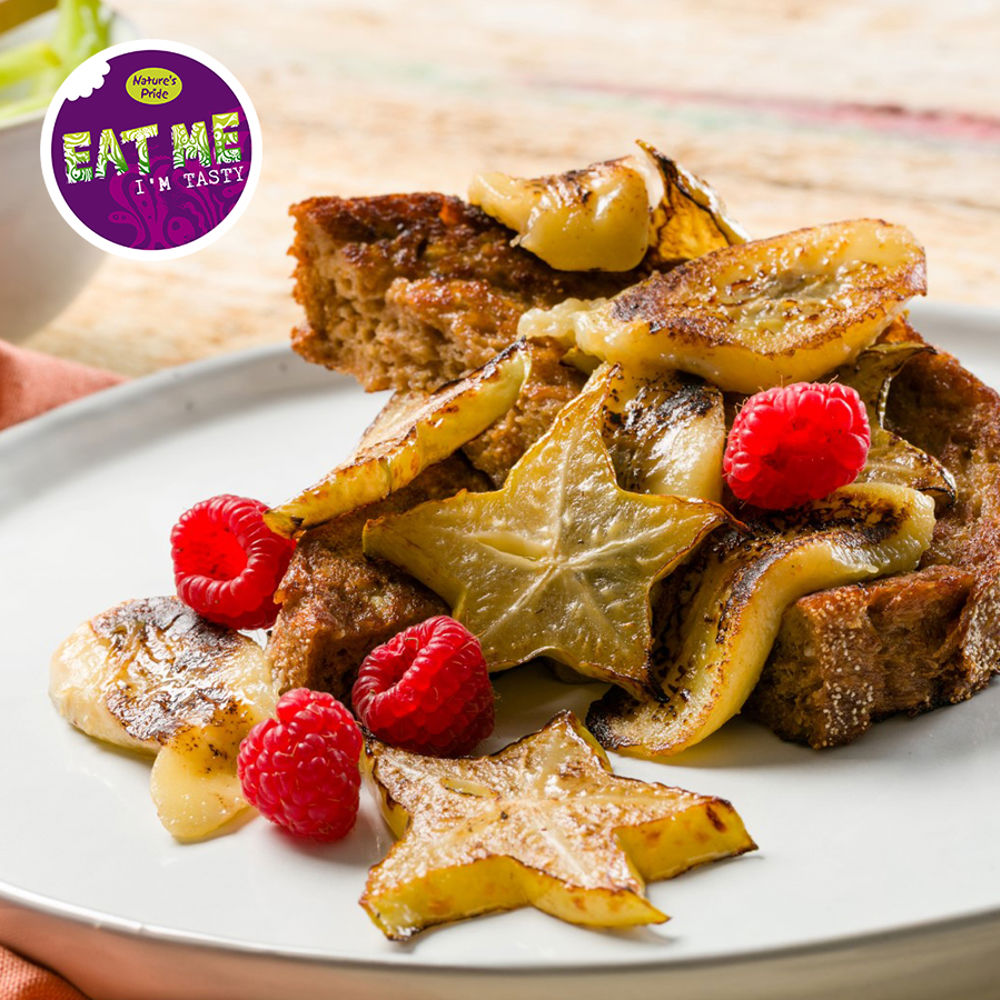 Get in
touch
Select what applies...