Availability
Jan

Available
Feb

Available
Mar

Available
Apr

Available
May

Available
Jun

Available
Jul

Available
Aug

Available
Sep

Available
Oct

Available
Nov

Available
Dec

Available
Storage advice
Transport and storage: Kiwanos can be transported and stored at slightly higher temperatures, up to 18˚C.
Shop: Opt for the regular fruit and vegetable shelf, but avoid storing the fruit below 15˚C.
Our kiwanos are grown in:
Growing and harvesting
For a tropical fruit, it is remarkable that it is a descendant of the cucumber. This herbaceous plant is native to Africa, but now also grows in France. Cultivation starts with sowing seeds in pots. Seeds develop into plants in the space of six weeks. Then it is time to plant kiwano in the open field. This is where the plant grows into long and thin stems that are hairy and grooved, similar to how cucumbers grow.

Harvesting starts around 4 to 5 months after planting. The fruits have a very peculiar look, with a skin that is covered in small horns. Harvesting is done manually. The baskets of fruits then go to the packing station to be rinsed and dried. After sorting and checking for quality, the kiwanos are packed and shipped to Nature's Pride.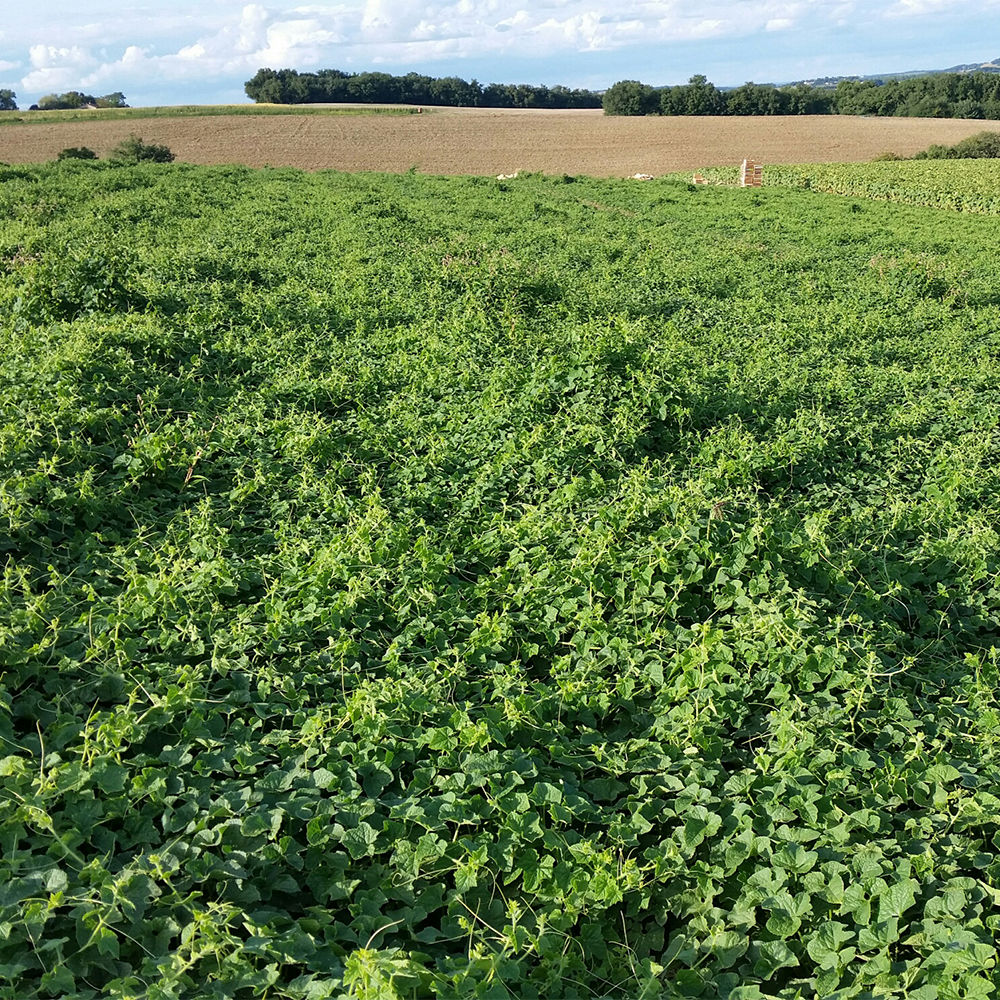 Packaging options
Kiwanos are sold separately per package, in various sizes. You can choose the recognizable EAT ME packaging or your private label.
Recipes & preparation tips
To eat a kiwano, just cut the fruit in half lengthwise. Then the tasty flesh can be spooned out. With their slightly sweet taste, kiwano's have many uses in the kitchen. This tropical fruit works well in salads, yoghurt or ice cream. A cake topping also gets an unexpected accent with kiwano.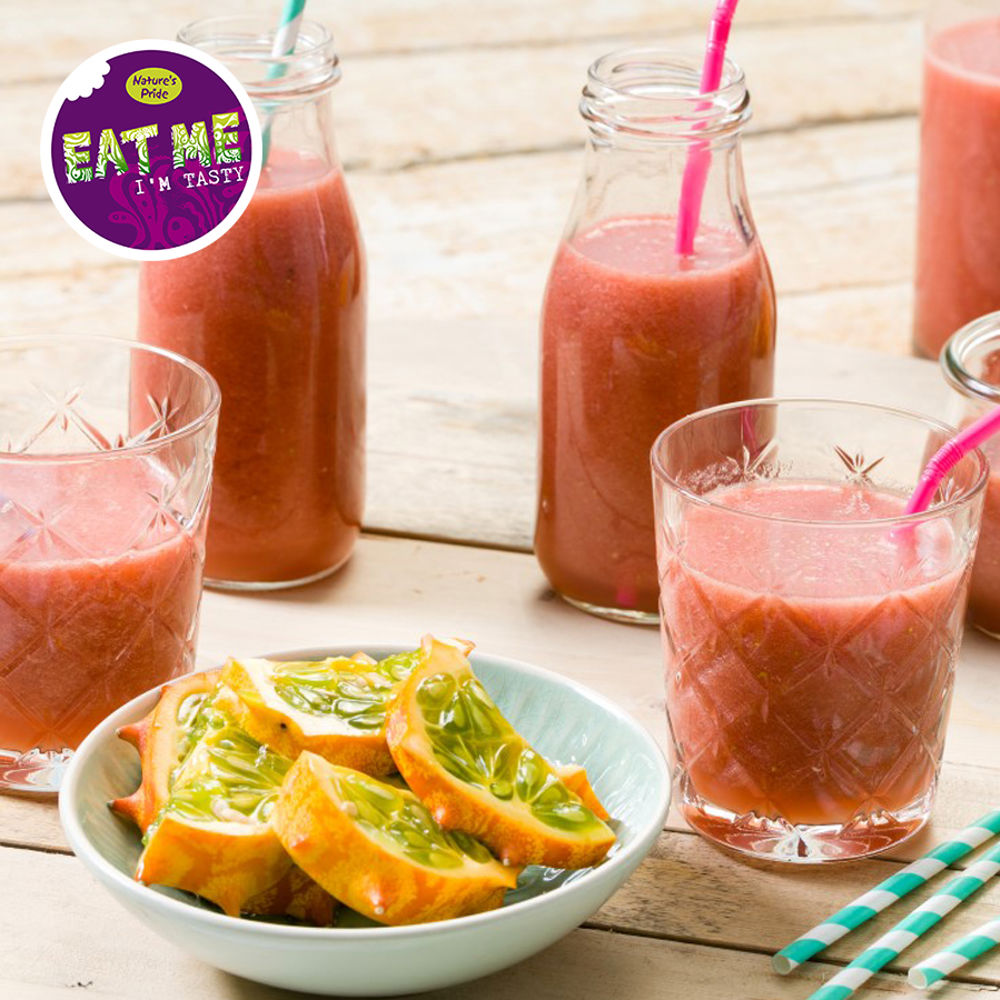 Get in
touch
Select what applies...