A complex interplay of factors
The ripening process is a complex interplay of factors. It starts at the cultivation farms. Together with growers, we look for varieties that are suitable for ripening. The time of harvesting is also important. That is why, for example, we harvest avocados and mangos later than usual, so that the fruits can develop more natural nutrients. This benefits the ripening process and the taste. Our ripening masters regularly travel to our growers to advise them.
Specific ripening program
We check the ripeness of the fruits when they arrive. This first check forms the basis for a specific ripening program: each batch requires its own temperature and humidity, exactly according to the climate in the country of origin. The ripening masters sample the batch every day, to assess how far along the ripening process is. Where necessary, the temperature is adjusted, among other things. The temperature starts off high for the first days of the ripening process and is then gradually reduced, to extend the shelf life. Ripening involves real craftsmanship, whereby experience and feeling are very important.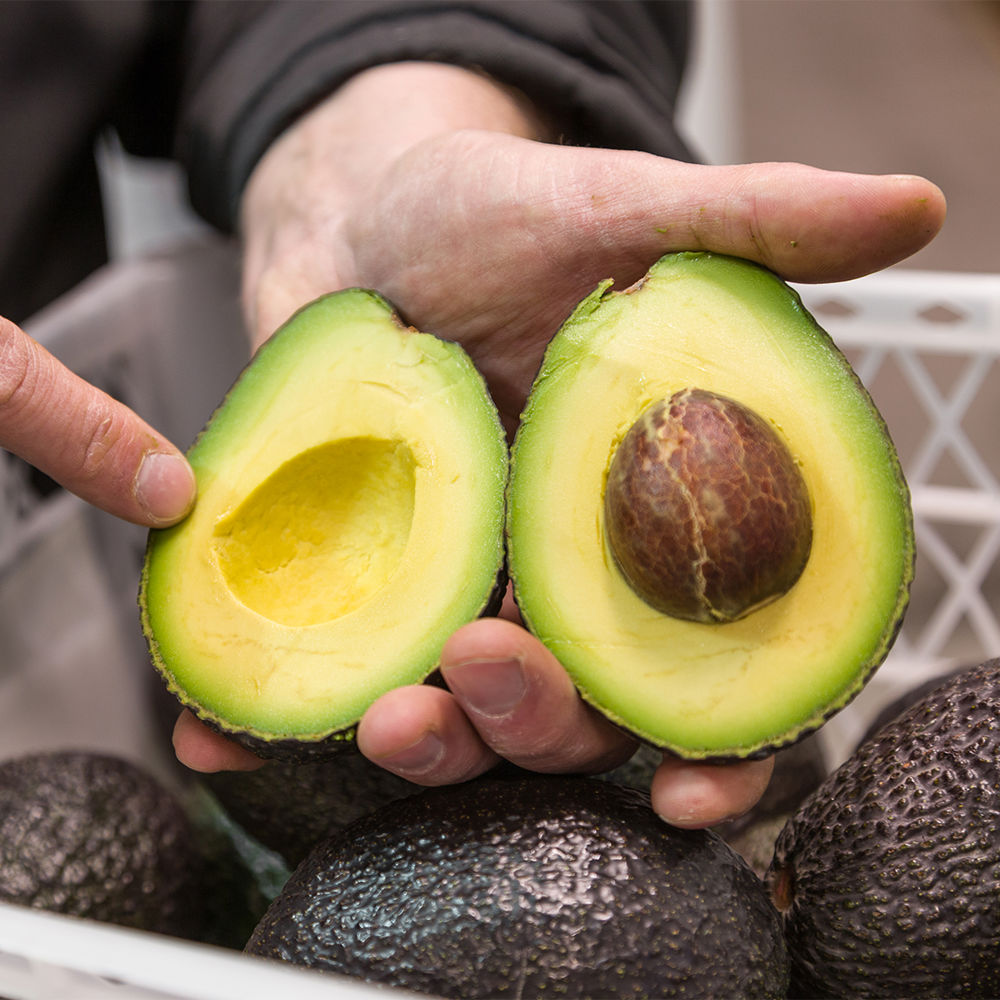 Sorting with cameras
Once the fruits are ripe, they first go through the sorting machine one by one. Cameras in the machine check the fruits for any internal and external imperfections. Fruits with imperfections are removed. Based on various measurements, the machine determines whether a fruit is indeed Ready-to-Eat. If not, the fruit is returned to the ripening cell. As a result, every product with the red arrow on the sticker is top quality and tasty.
Ripening cells
The unique ripening program has been continuously expanded. We now have 8 ripening masters and a ripening researcher in-house. Currently, we have 50 ripening cells. This number will be further expanded to 95 in the next eighteen months.